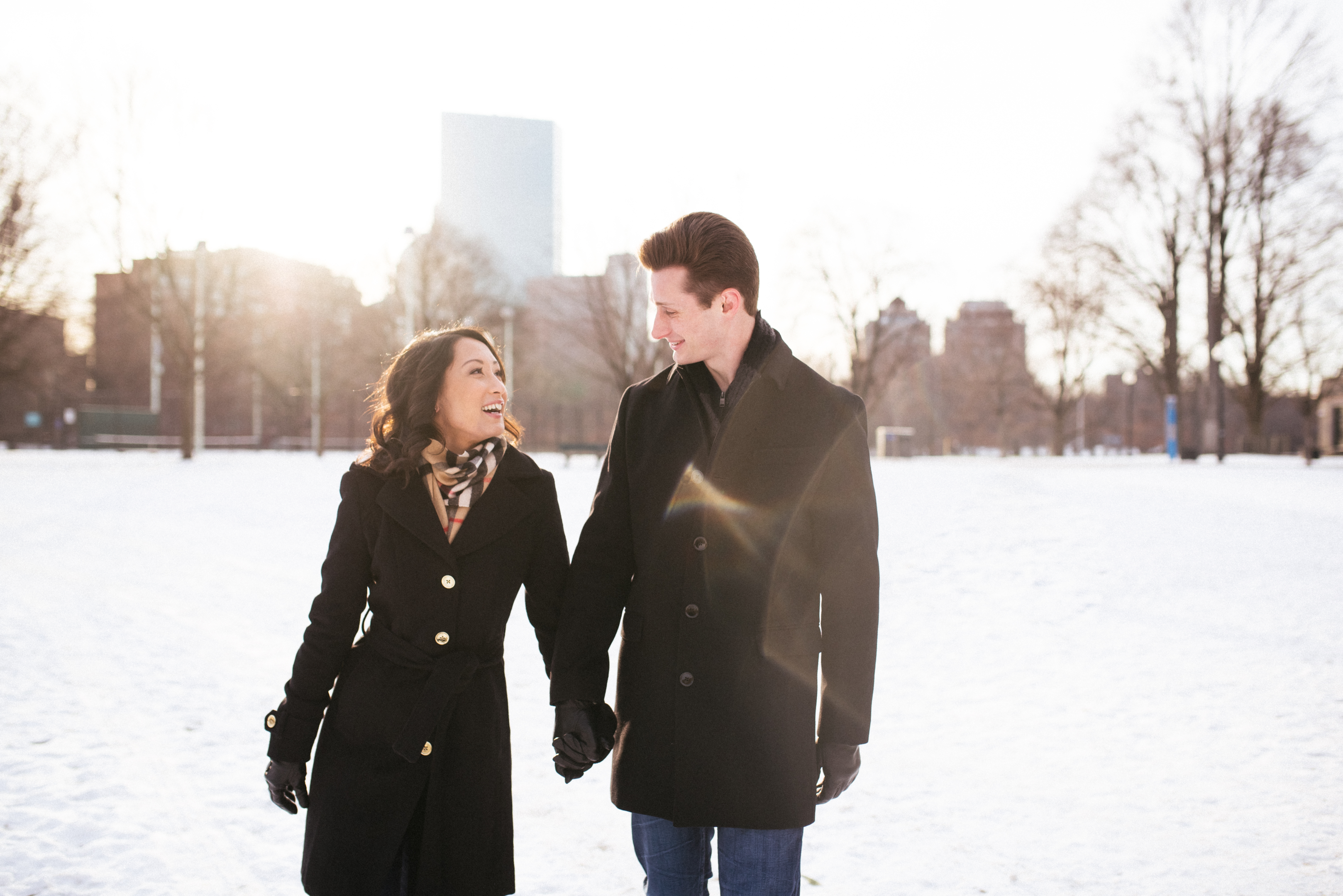 I've lived in Boston my entire life, where half of the year is chilly or absolutely frigid in the cold winter weather. I've frozen my fingers off on ski trips. I travel during winter season for fun because flights are cheaper, but the snowy weather in those places is often colder than I would like it to be. I've come up with a lot of tips and tricks to stay warm and some winter photoshoot ideas, and I'd like to share them with you!
Boston winter photo shoot ideas and tips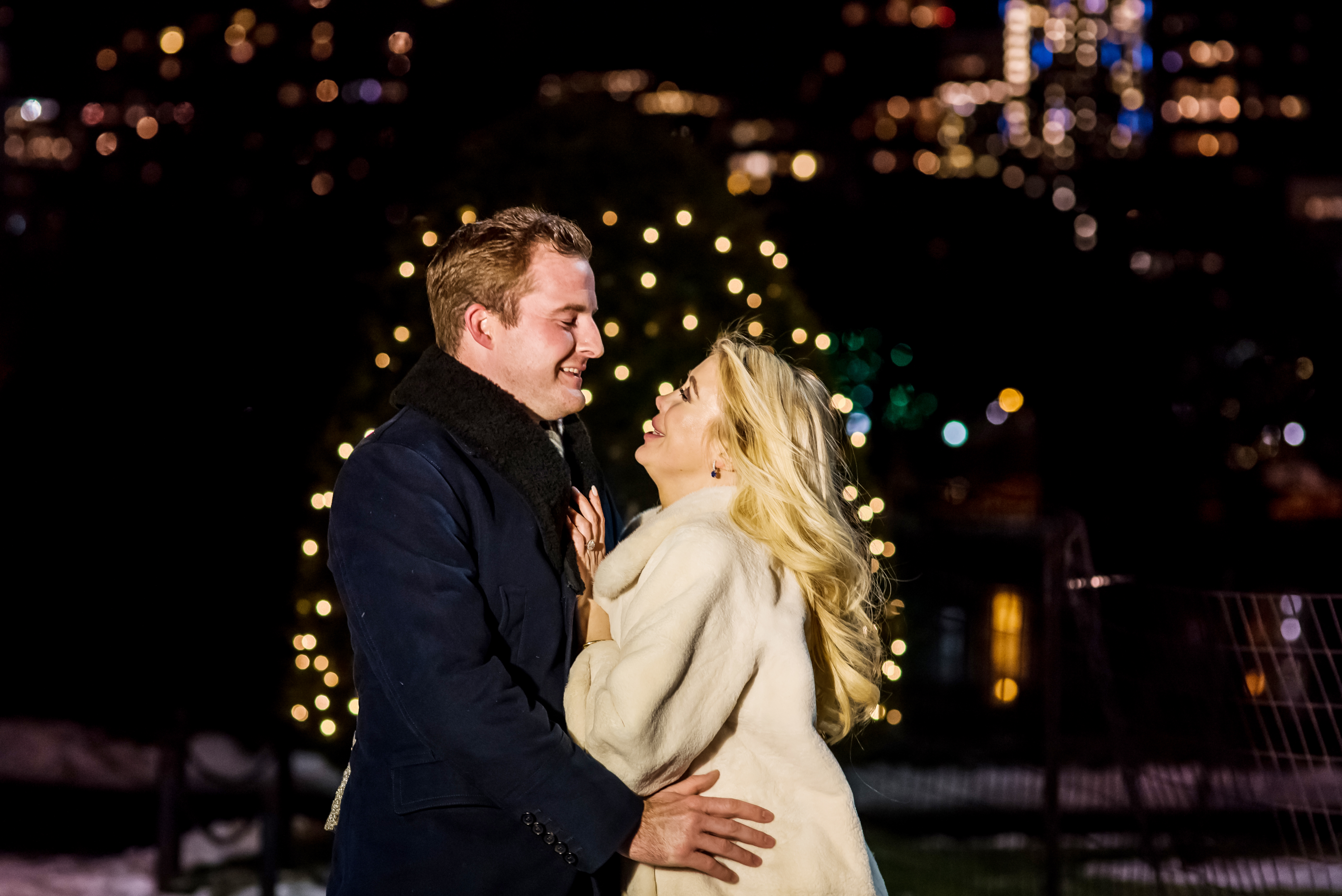 5 Tips: How to prepare for a winter photo session
1.) Buy hand warmers, but not just for your hands!
I really like these ones because they're rechargeable and eco-friendly. I like having two so that I can keep one in each pocket. I've used the same two for years. They're better than the disposable ones because I can just pop them on for an hour or two, and then turn them back off without wasting an 8+ hour one!

Photography note: These come in handy because as a photographer, I wear thin gloves so that I can still press all of the camera buttons but my hands won't freeze. When I'm not shooting, I throw my camera over my shoulder and stick my hands back in my pockets to warm them up.
If you prefer the cheaper alternative, these are the ones I recommend because they're cheaper and you can give them away to lots of people. They're easy to put into gloves and in your socks! Heads up that there is an expiration date on them.
They also have these for your BODY. Stick them on your back, shoulders, thighs, toes, or wherever you would normally get cold. It's like getting a warm hug!
2.) Invest in a professional makeup artist
Many of my clients' faces turn funny colors when they go outside for our winter photoshoots. Their nose turns red. Their eyelids tend to turn blue. The colors in their cheeks start to fade, etc. Sure, photoshop can fix some of it, but it's a lot easier to hire a professional makeup artist that will give you a great base on your face so that you don't have to worry about looking ghostly pale in your winter photos.
3.) Buy heated clothing for!
My friend has heated everything. He would wear them when we would go to outdoor haunted houses, winter outings, etc. I used to laugh at him until I tried it for myself.
Venustas Women's Heated Shirt Thermal Underwear
Hoson Heated Vest for Men and Women
PROSmart Heated Vest Polar Fleece Lightweight
4.) Bring a hot beverage in a double insulated bottle
Take a few sips here and there. It'll warm you up!
This one and this one are my favorite bottles. I prefer the 24oz sizes. Eco friendly, too!
5.) Plan for half of the session indoors
Let's start indoors like a coffee shop, a bookstore, a wine bar, your apartment, a bar, etc. Then, let's wrap up by doing outdoor photo shoots for the second part of your session!
6.) Bring a friend to carry things
It'll go faster so that we don't have to put things down, walk around to take winter photos, go back and retrieve, rinse and repeat. Bring a friend that you feel comfortable with!
7.) Obvious winter outfits bonus: Dress (and accessorize) appropriately – Your hands will get cold and may turn red/blue.
Cute mittens or gloves are my ultimate recommendation because most of the time, your hands will turn colors. If you want to grab some cute winter photos of your ring hand, we can absolutely do that earlier in the session before your hands turn to icicles in this cold temperatures.
Here are some cute knit ones: A, B, C
And some fancy leather gloves: A, B, C
My favorite locations for your Boston winter photo shoot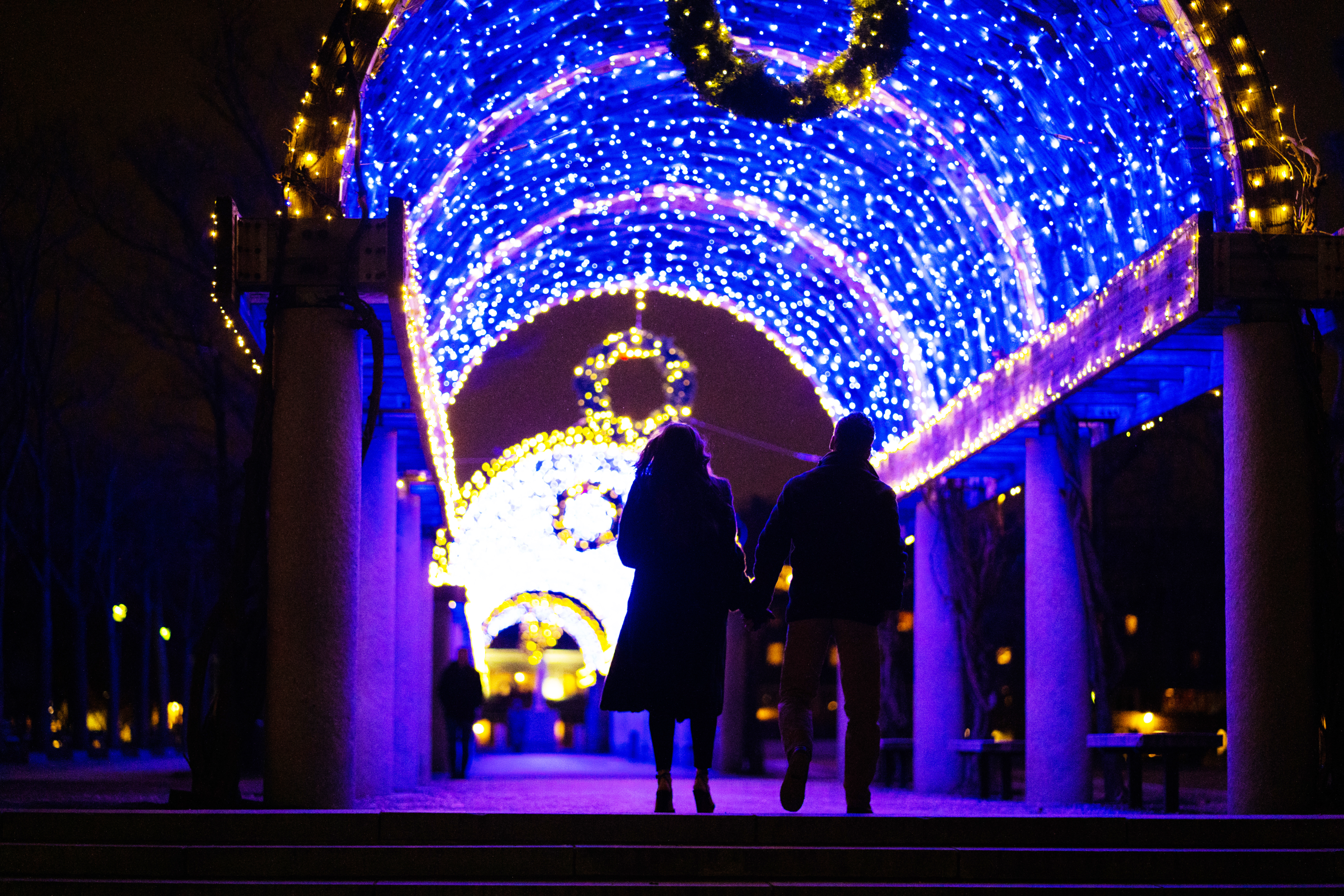 Marina Bay with the string lights and the skyline view (Quincy, MA)
Quincy Center Library (Quincy, MA)
Boston Public Gardens
Boston Common
Comm Ave with the twinkly lights
Christopher Columbus Park with the twinkly lights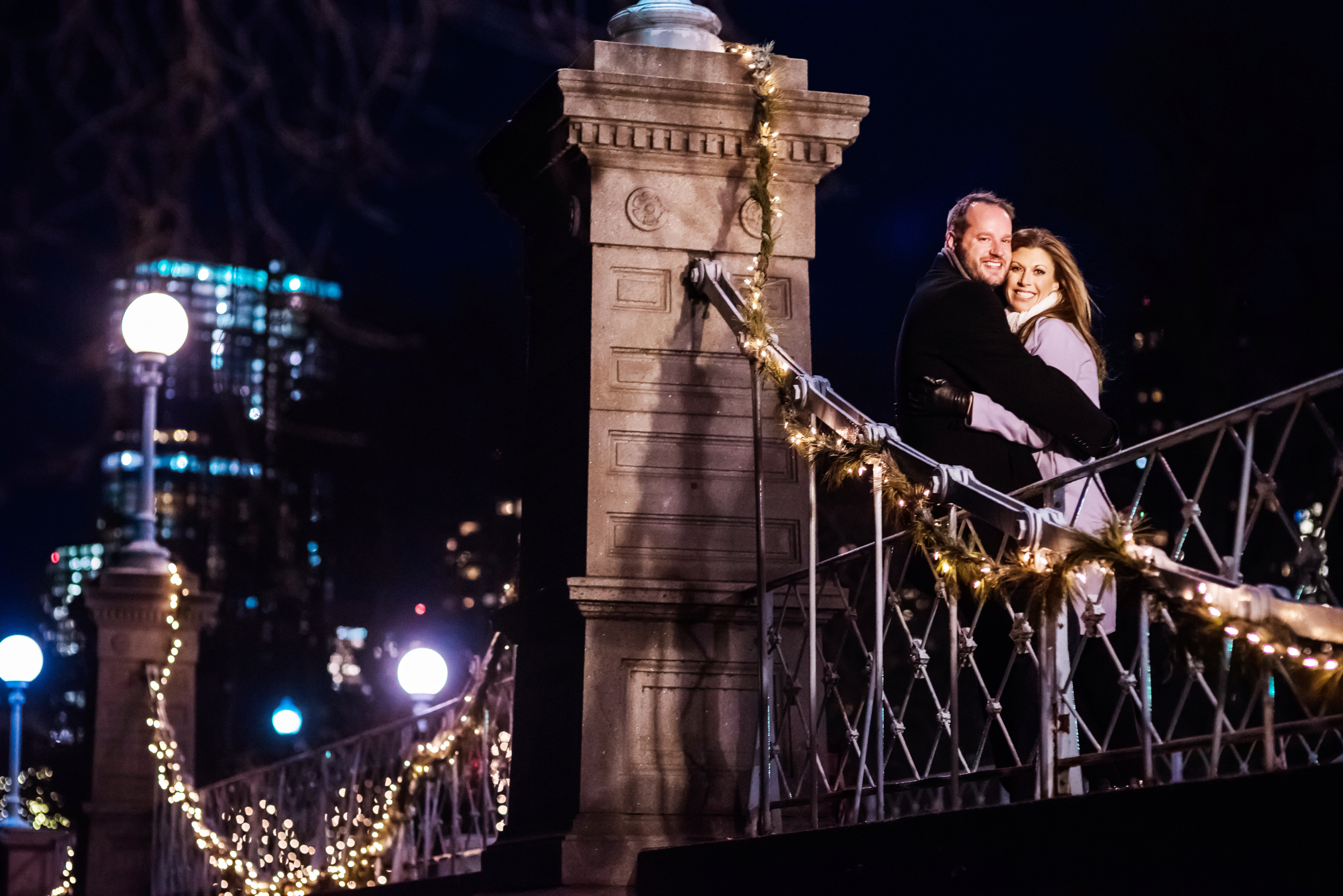 Classic and Creative winter photoshoot ideas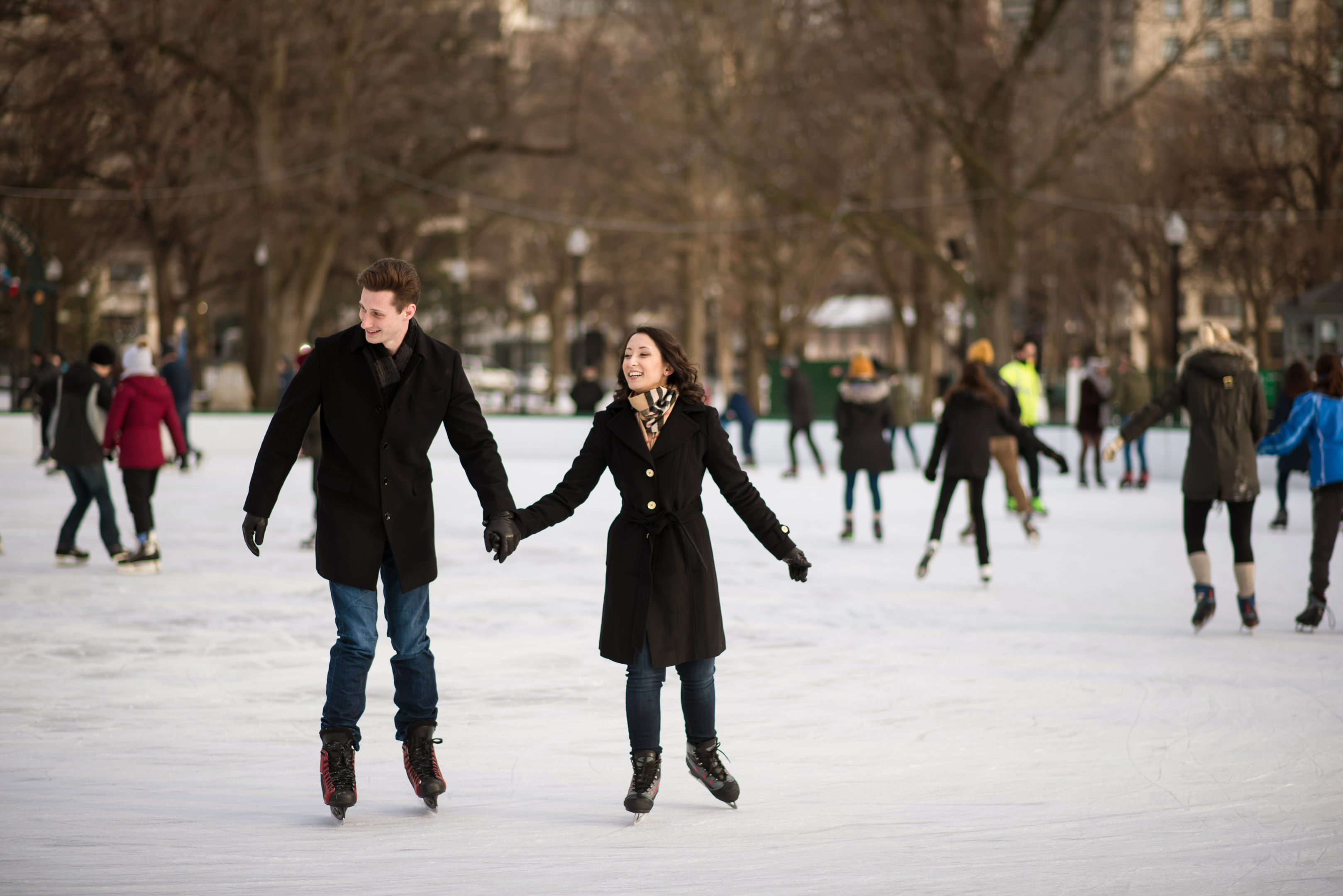 In terms of winter photoshoot ideas, not everything has to be outside in a winter wonderland. in the falling snow, but it certainly is an option! Here are some other cool photography ideas for your creative winter photoshoots.
Cozy up by the fireplace
Have hot chocolate
Go ice skating for a super cute photo
Go skiing or snowboarding
Make a super cute snowman, snow angels, or a snow heart
Have a snow fight playing snowball
Rent a log cabin
Using candy canes as a small prop for a kissing winter photo
Freeze soap bubbles
Capture Sunsets
Make s'mores or drink hot chocolate
Go dog sledding and appreciate the snowy landscape
Go to a Christmas tree farm
Chop down your own Christmas tree and put Christmas decorations
Bake holiday cookies and treats together and have a cute photo for your winter feed
Get lucky with timing and photograph a snowy scene in the falling snow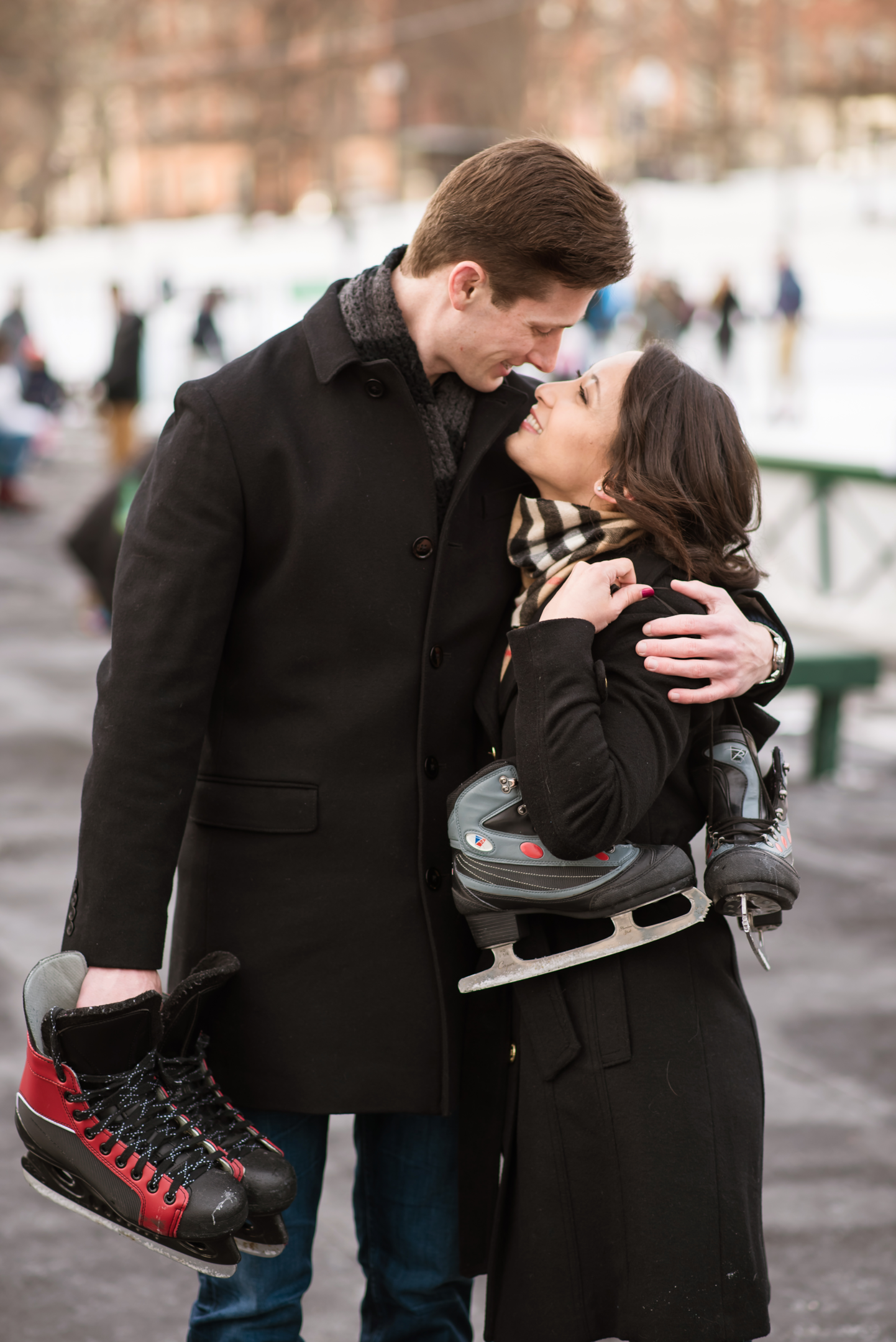 Nighttime Winter Photography
We know that the winter months can be tough on your skin, but night photography is a great idea on your next winter photoshoot. Not only is there less light pollution than in summer, but the weather itself provides a winter mood and a unique snowy scenes from falling snow for your winter photos. I love shooting in winter because it's so much fun to be outside capturing winter photos, but also because you can use the snow to your advantage. Especially when the flakes start to fall, it creates an amazing backdrop for pictures.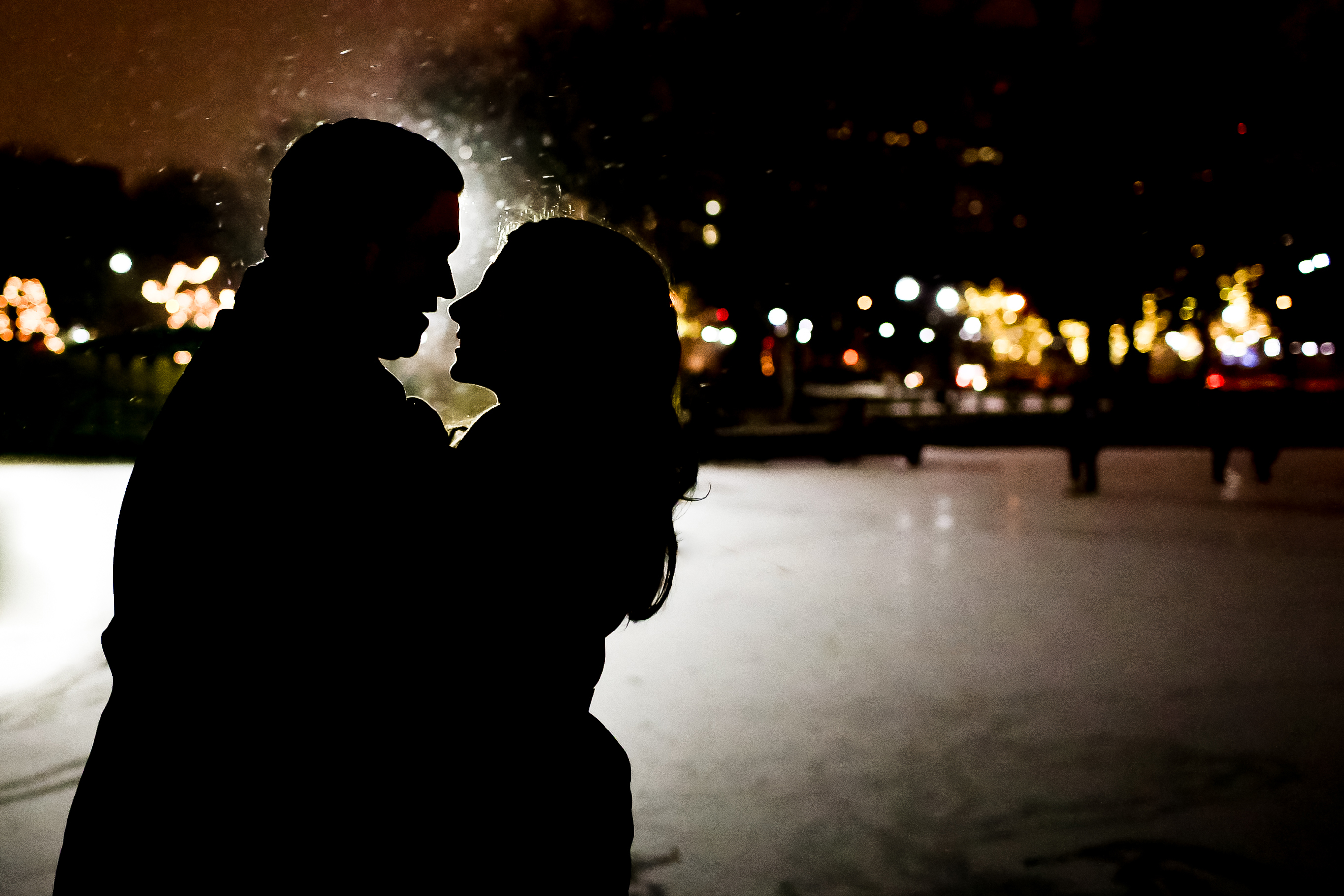 This was an amazing night time winter photoshoot for a couple. The snow was falling, the beautiful Christmas decorations, and the night sky was so beautiful!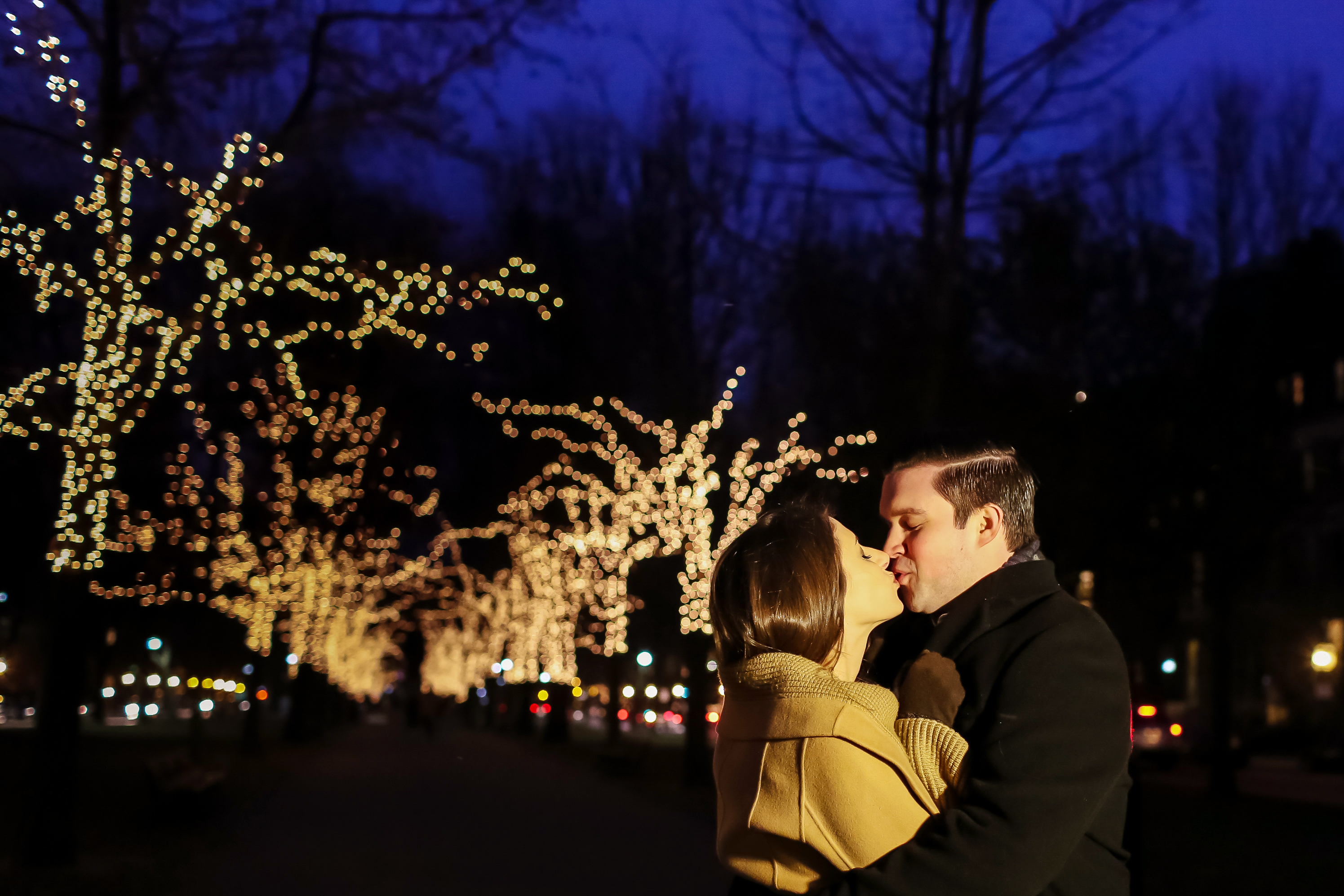 Happy ultimate winter wonderland vibes! I love winter photography, and if you'd like to book a session, please send me an email here and let's plan your perfect winter photoshoot.
I look forward to hearing about your creative winter photoshoot ideas!
Click here for the Top 10 places to shop in Boston for an engagement ring