Newport, Rhode Island is a beautiful small coastal town that sits on Narragansett Bay as well as the Atlantic Ocean. This "Classic Coast" is known as one of the best places to marry, which JFK and Jackie can attest to. Whether you are looking to have your toes in the sand or live like it's the Gilded Age in a castle, Newport offers it all.
Due to the popularity of Rhode Island wedding venues, many talented industry professionals are available in the town to help make your day perfect. There are dozens of Newport wedding venues to choose from! From Newport's famous mansions to Banquet Halls and Hotel Venues.
There are also many festivals and social events in Newport, Rhode Island that would be helpful for couples to be aware of! These are Newport Jazz Festival in August, Newport Winter Festival in February, Newport Oktoberfest in October, and Newport International Boat Show in September.
Belle Mer is one of Newport's oceanfront wedding venues operated by Longwood venues. It sits on Narragansett Bay and offers four unique event spaces of varying sizes to satisfy any couple's needs. My favorite part of this wedding venue is the white seashell paths and the gorgeous view of the bridge at sunset. Cocktail hour is always a joy to photograph there because it's typically outside with a stunning view.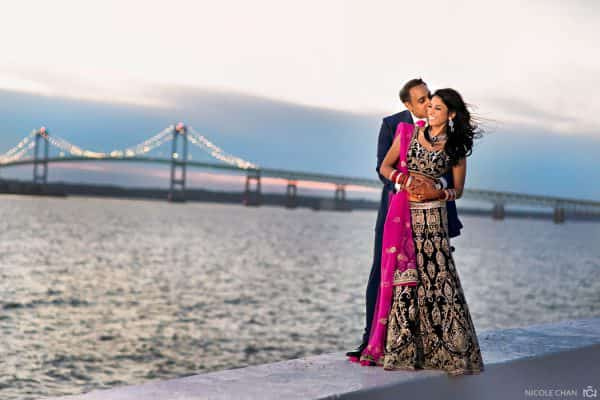 Ocean lawn

16,781 Square Feet
300 Theater Style
1,000 Garden Reception
500 Seated Event + Program
500 Dinner + Dancing
fire pit • ceremony circle • crushed oyster shell paths • stunning sunsets

Water salon

6,859 Square Feet
14′ Ceiling Height
600 Theater Style
950 Cocktail Party
270 Crescent Rounds of 6
450 Seated Event + Program
280 Dinner + Dancing
retractable glass Nana walls • crystal chandeliers • flowing white sheers • fireplace

Island house

5,122 Square Feet
12'1″ Ceiling Height
300 Theater Style
325 Cocktail Party
150 Crescent Rounds of 6
250 Seated Event + Program
150 Dinner + Dancing
rose garden • Vanderbilt light posts • fire pit • two water fountains • completely weatherproof

Loft

1,788 Square Feet
40 Theater Style
40 Cocktail Party
24 Crescent Rounds of 6
40 Seated Event + Program
30 Dinner + Dancing
dramatic 360-degree views • high ceilings and open layout • white-washed floors • chef's kitchen • full bath
Address: 2 Goat Island Rd, Newport, RI 02840, United States
Phone: +1 617- 854-1000
The Castle Hill Inn is a 40-acre estate sitting on the Narragansett bay and the Atlantic ocean is the perfect location for your "I do" moment. The historic Newport Harbor lighthouse, white sand beaches, and lantern-lit garden are just a few of the beautiful backdrops on this wedding venue that I love to take advantage of.
The Castle Hill Inn is the perfect space for a wedding ceremony or celebration. The castle-like structure is situated on the hill above Newport, overlooking the beautiful town. This wedding venue is conveniently located within walking distance to all of Newport Rhode Island shops, restaurants, and attractions.
This is one of the Newport wedding venues that offer beautiful and unique spaces for wedding celebrations. From the ballroom with a dance floor and room for 200 guests, to the intimate reception space with a dance floor and room for 50 guests, the Castle Hill Inn have something for everyone.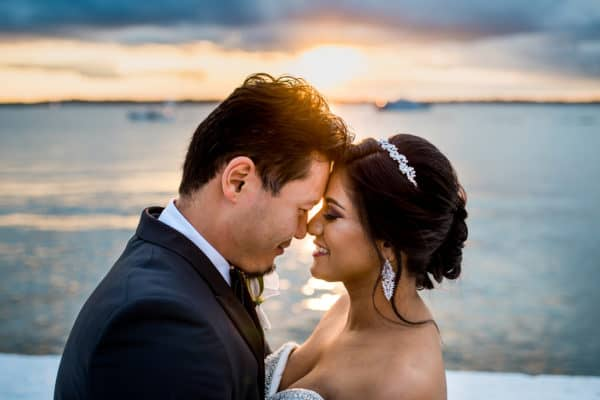 The Chalet Terrace

Tent
Panoramic breathtaking views of the Ocean and Narragansett Bay
Room for dining as well as a dance floor

The Chalet

Indoor
Intimate
Great Views

The Newport Harbor Lighthouse

Intimate, private ceremony
Stunning setting for a first look or sunset photos

The Lawn

View of the Atlantic Ocean as the backdrop
Great for ceremony and reception
Great for larger parties
Outdoor games like crochet or bocce ball
– Housing accommodations available
Address: 590 Ocean Drive Newport, RI 02840
Phone: +1 401-849-3800/ toll free- (888) 466-1355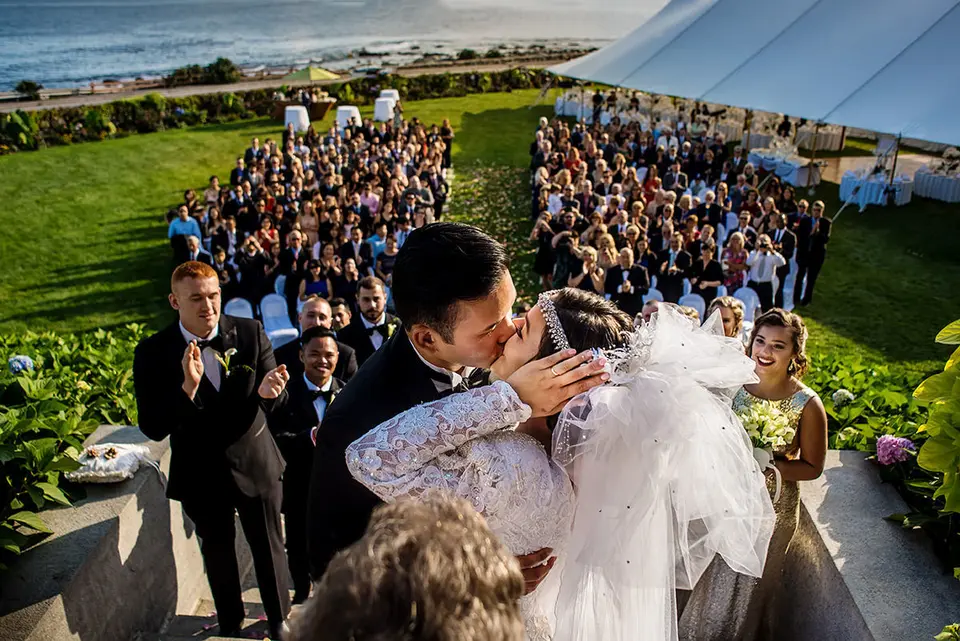 If you want your wedding to feel magical, the Hotel Viking is the ideal setting for your important day, whether you're celebrating a milestone or just getting married. It's a beautiful 100 yr old hotel with a rich history that has been transformed into a lavish resort with luxurious rooms and gourmet dining options.
This is one of the wedding venues in newport that offers everything from rehearsal dinners to post-party brunches, with connections to a beautiful nearby chapel and waterfront views. The Hotel Viking works with you to ensure that every step of your special day is ready for your visit.
KAY CHAPEL

Newport's most unique private setting for an intimate wedding.
Located adjacent to Hotel Viking

BRIDAL AFTERNOON TEA

Perfect for a Bridal Shower or a Wedding Weekend Activity- all your guests will be delighted with this classic social event!

GROOM'S ROOM AT KAY CHAPEL

This wedding-day man cave is outfitted with comfortable seating, a large TV, and games. Groomsmen can pre-order snacks and stock the bar with the groom's favorite beverages. It's a private hangout where the groom and his groomsmen can kick back while they await the bride's arrival.
Address: One Bellevue Ave. Newport, RI 02840
Phone: +1 401-847-3300/1-800-556-7126
A stunning ten acres of lawn overlooks the ocean with an 1864 villa with a grand ballroom large enough to accommodate 225 guests along with multiple smaller rooms for more intimate gatherings. This estate also provides on-site housing in one of their many guest rooms or the four-bedroom gatehouse at the front of the property.
This is the most ideal location for couples looking for a memorable wedding day, as well as families seeking an elegant venue to host their summer festivities. It's just a few miles from the beach and a beautiful backdrop for your celebration.
4 Unique wedding packages created for your Newport Experience
4 dining options for your rehearsal dinner of varying sizes
Address: 65 Ridge Rd, Newport, RI 02840, United States
Phone: +1 401-619-7925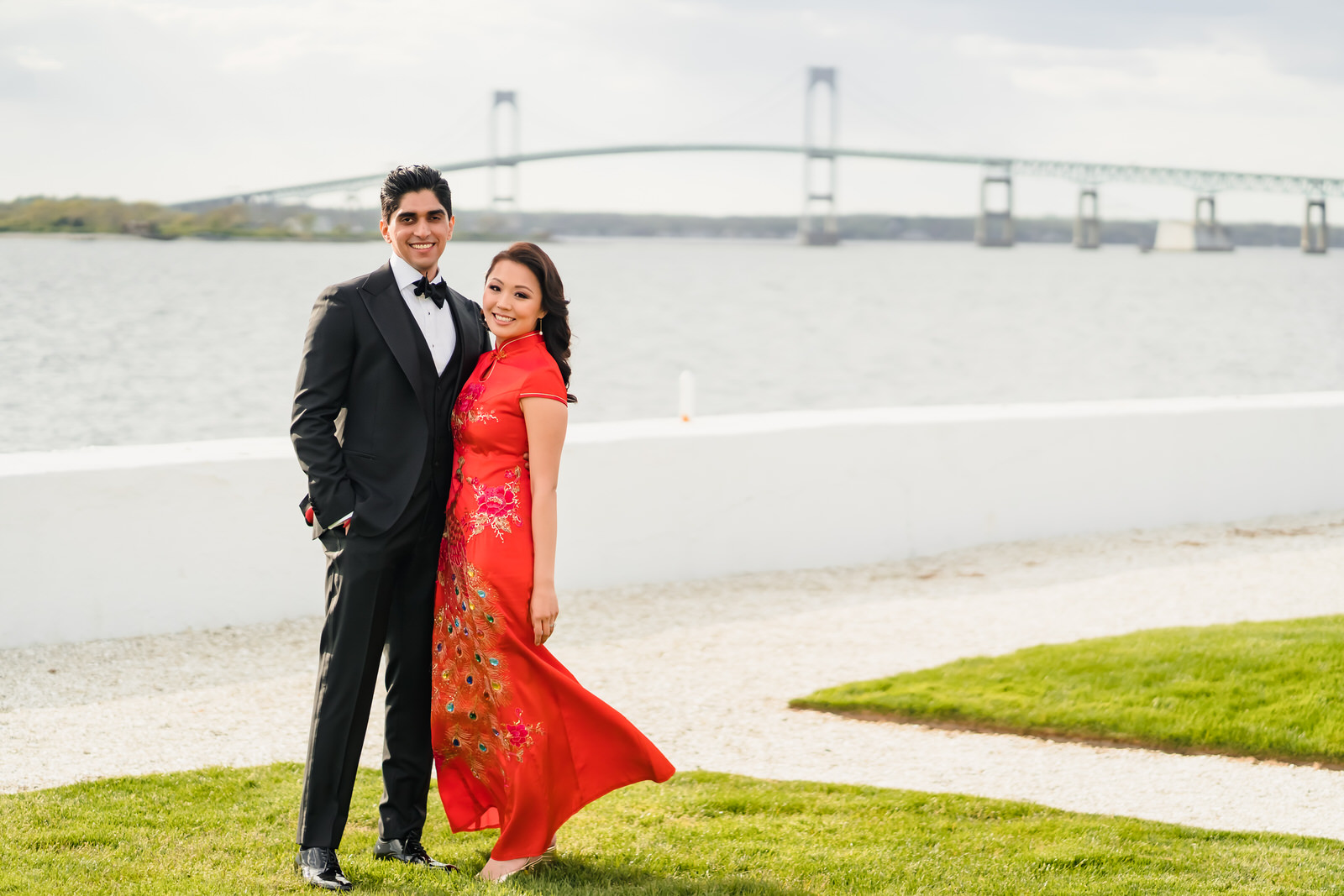 A new addition to the Newport Experience collection of properties, about 30 miles outside of Newport is a newly renovated 4 story luxury seaside resort.
The Stone house Inn is a wedding venue located in Newport, RI just minutes from downtown Newport, so it's easy to get to from anywhere in the area.
This wedding venue offers a unique setting for your wedding celebration with their beautiful gardens and breathtaking views of Newport Harbor. It's known for its rustic charm and charming architecture. This ideal wedding venue has been a part of Newport, RI since 1851,
If you are looking for a unique venue in Rhode Island, the Stone House Inn is the perfect venue for your dream wedding!
14 guest rooms and suits
Beach access
Renovated barn
beautiful function space with an outdoor terrace and gorgeous water views
Indoor and outdoor event spaces available
Ceremony and reception
Overlooking the Narragansett Bay and the Newport Bridge
1873 Historic stately mansion was once the summer white house for President Eisenhower
Eisenhower House lawn overlooking the water
Rehearsal dinner
Party
Reception
Brunch
Downtown and Newport harbor view
Pick your own catering, florals, decor etc
1800's victorians building
100 guests for a seated dinner
250 guests for a cocktail reception
Hand crafted menu
Address: 122 Sakonnet Point Rd. Little Compton, RI 02837
Phone: +1 401-635-2222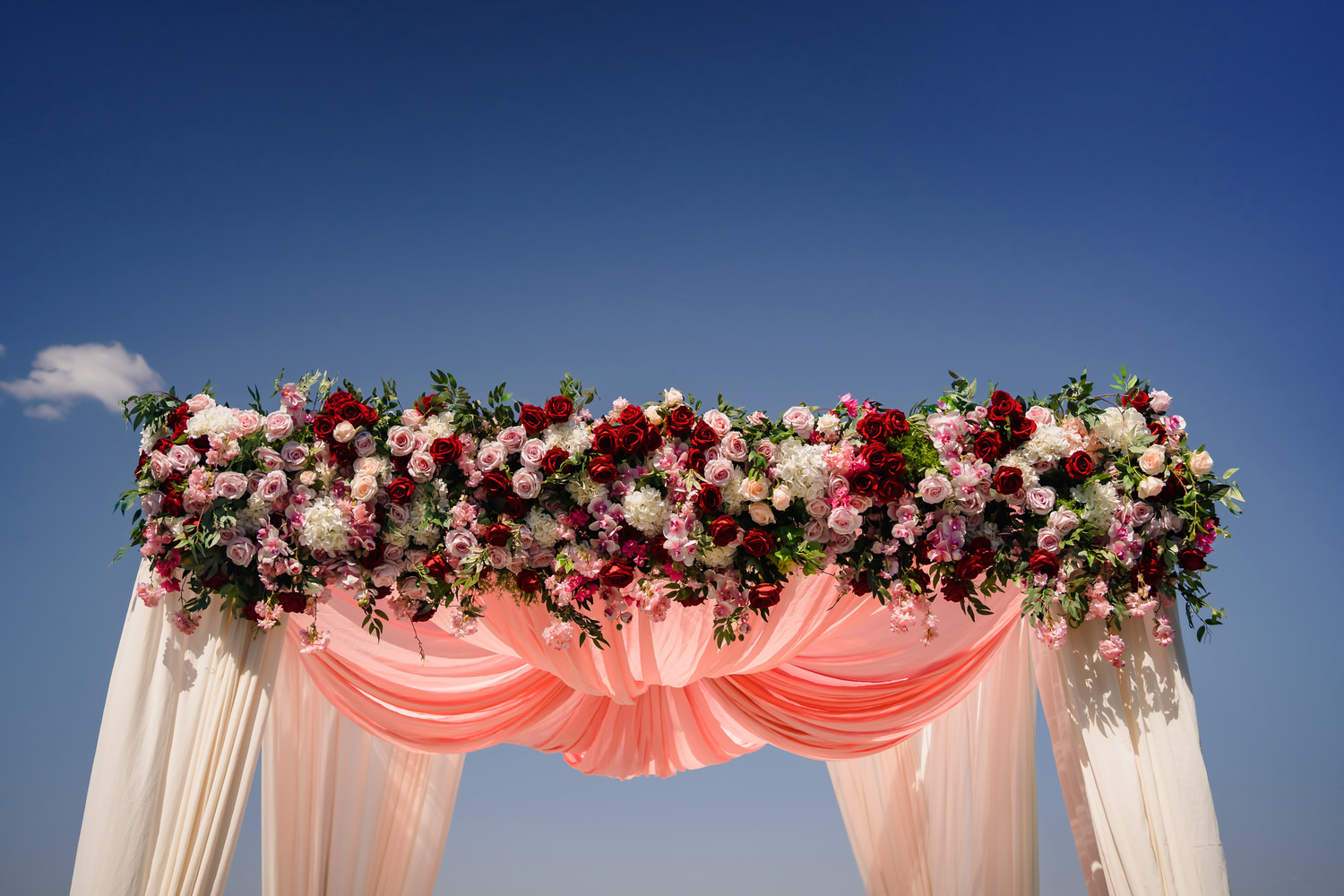 The Cliff Walk is one of the most beautiful wedding venues in Newport, Rhode Island. Newport, Rhode Island. The Chanler has been honored by Condé Nast as one of the 100 best hotels in the country, and has been a favorite of travelers and locals alike for years.
The Chanler offers an elegant setting perfect for your dream wedding. This wedding venue can accommodate up to 200 guests in their ballroom and have hosted many events, rehearsal dinners, and wedding celebrations over the years.
This wedding venue located right on the famous Cliff Walk offers dramatic views of the Bay, but also gives you easy access to all of Newport's finest restaurants and shopping destinations.
The Board Room

Accommodates 8 guest
Intimate Affairs, business meetings
The Eaton's Room

Accommodates 18 guest
Private dinner party, executive retreats

The Terrace

Accommodates 80 guest
Atlantic view
Gilded age mansion backdrop

Meadow Lawn

Accommodates 140 guest
Large wedding celebration

Cliff Lawn

Accommodates 200
Includes elegant terrace and Cara Restaurant
Large wedding celebration
Address: 117 Memorial Blvd, Newport, RI 02840
Phone: +1 401-847-1300/ toll free- (866) 793-5664
How to get a marriage license in Newport Rhode Island?
The city clerk's office handles all of the marriage licenses for Newport Rhode island residents, so you'll need to make an appointment to visit them in person if you want to book your dream wedding there. You'll have to bring along your birth certificate, driver's license, and other identification documents that prove your age. You may also need proof of residency in Newport Rhode Island if you're not from the area.
Also bring cash when going in person—the city clerk's office doesn't take credit cards or checks.
The Newport city clerk's office is located at the Town Hall and can be reached by calling (401) 849-7060.
For more informations about what documents are required for getting married in Newport Rhode Island, CLICK HERE!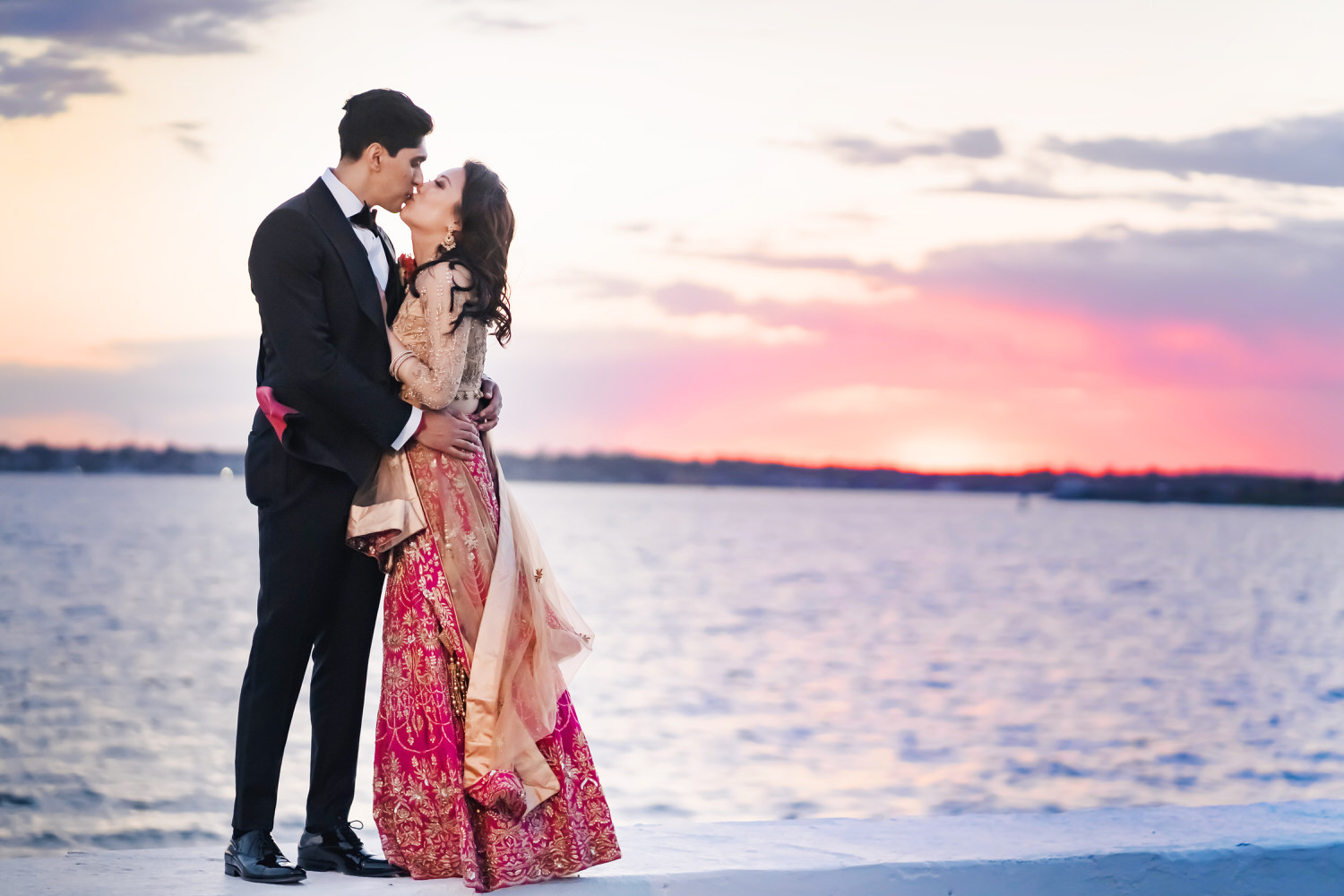 What is the best season to get married in Newport Rhode island?
Newport Rhode Island is one of the most beautiful places in the world to get married. When you're looking for wedding venues in Newport Rhode Island, it can be hard to know what's best. There are so many options!
The best season to get married in Newport Rhode Island is spring. The weather is warm and sunny—and the wedding flowers are blooming. You'll find great deals on flowers, too (and your guests will appreciate them).
If you want to have a seaside ceremony with the ocean or the newport mansions as your backdrop, then fall or winter might be good times to get married in Newport Rhode Island.
If you're looking for a wedding date that works well with all of these factors, then October is a great choice. If you want something more tropical, then November or December would be ideal. And if you'd like something out of season but still warm enough for everyone's comfort level and aesthetic preferences, then April would be best for you!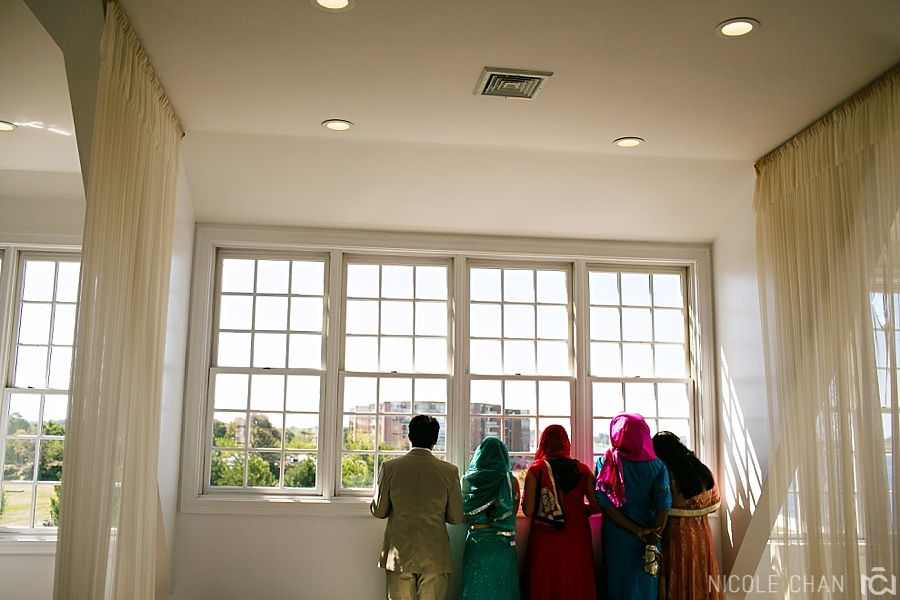 Do Newport Rhode Island wedding venues has Covid-19 restrictions?
Currently, visitors coming to Newport Rhode Island are not required to quarantine themselves or undergo post-arrival testing to check whether they have had their COVID-19 vaccinations.
Does Newport Rhode Island has parking spaces?
Yes! Newport, Rhode Island has a variety of parking spaces to choose from. You can rent a space in a private lot or on the street.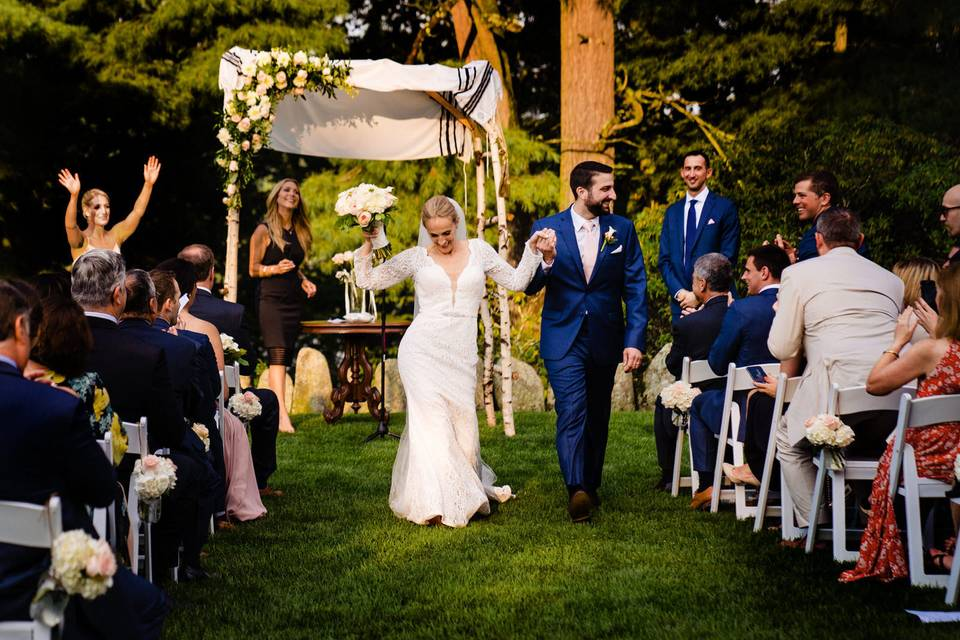 Should I hire a wedding planner?
Planning a wedding is stressful enough, but having to do it all yourself? That's even more stressful.
Their experienced team can help you make sure that your wedding is as seamless and stress-free as possible so that you can enjoy every moment of your big day without worrying about anything else.
The best part about hiring a wedding planner is that they will be able to provide you with a list of vendors and the best newport wedding venues that they think would work best for your event. They'll also have connections between some of the best wedding vendors in Newport, RI—from the flowers to the food with custom menus, to the best wedding photographer, so you won't have to do any legwork on their part.